Paul Lukas of Uni-Watch.com tweeted a picture of the uniforms that the Arizona State Sun Devils will be wearing during Saturday's Kraft Fight Hunger Bowl against the Navy Midshipmen. The uniform ASU chose was their black jerseys with a white helmet.
Arizona State going with black jerseys, white helmet for Fight Hunger Bowl: http://t.co/ENjV0X6H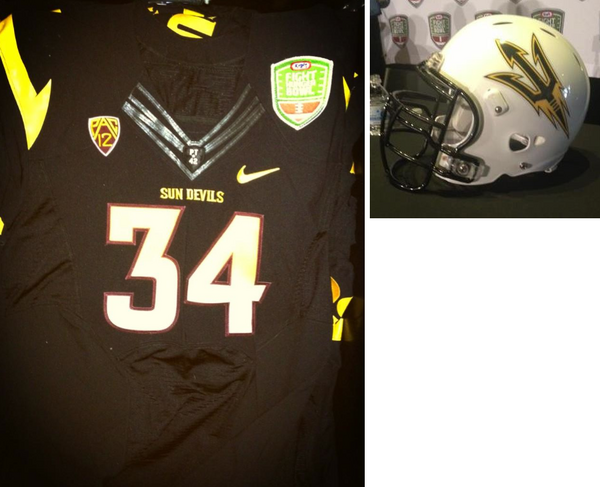 The Sun Devils are set to take the field at 1 p.m. PT in AT&T Park in San Francisco against the Midshipmen, and the game will be televised on ESPN2. They are looking to end their three-game bowl losing streak, which includes 2011's Las Vegas Bowl, 2007's Holiday Bowl and 2006's Hawaii Bowl. The team's last bowl victory came in 2005 when they beat Rutgers, 45-40, in the Insight Bowl.
Navy failed to make a bowl game in the 2011 season and they enter this game having lost to San Diego State in 2010's Poinsettia Bowl. But in 2009, the Midshipmen beat Missouri in the Texas Bowl, 35-13.